Location:
Home
>
ExpertCommittee
>
ExpertDirectory
HUANG Jin
From: CICC Updated: 2018-08-26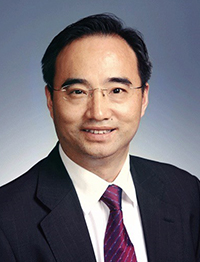 HUANG Jin, born in December 1958. He graduated from Wuhan University with a doctorate in law in 1988 and received an honorary doctorate from the University of Montreal, Canada in 2011. In addition, he served as Guest Professor at Universitat des Saarlandes in Germany in 2000, Visiting Fulbright Scholar at Yale Law School in 1993-94, Visiting Scholar at the Swiss Institute of Comparative Law, Lausanne, in 1986-87, an attendee at The Hague Academy of International Law in 1986. He is the President of China University of Political Science and Law and Professor of International Law. He also serves as Vice President of China Society of Law, President of the Chinese Society of International Law, President of China Society of Private International Law, Vice President of China Human Rights Development Foundation Council, Special Counselor of the Supreme People's Court, Expert Counselor of the Supreme People's Procuratorate. He has the experience of being an arbitrator of the Court of Arbitration for Sport (CAS), Permanent Court of Arbitration (PCA), International Centre for Settlement of Investment Disputes (ICSID), International Arbitration Chamber of Paris (CAIP), China International Economic and Trade Arbitration Commission (CIETAC), Korean Commercial Arbitration Board (KCAB). He was honored with the China Top 10 "Outstanding Young Jurists", "Ten Outstanding Youth of Hubei Province" and was awarded the "Bao Gang Excellent Teacher's Special Prize".
Related Links:
1. The Decision on the Establishment of International Commercial Expert Committee of the Supreme People's Court
2. The Decision on Appointment of the First Group of Members for the International Commercial Expert Committee
4. The Supreme People's Court Established the International Commercial Expert Committee
*The original text is Chinese and has been translated into English for reference only. If there is any inconsistency or ambiguity between the Chinese version and the English version, the Chinese version shall prevail.