Location:
Home
>
ExpertCommittee
>
ExpertDirectory
Neil Kaplan
From: CICC Updated: 2018-08-26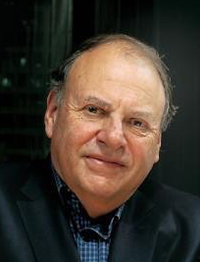 Neil Kaplan CBE QC SBS has been a full-time practising arbitrator since 1995. During this period, he has been involved in several hundred arbitrations as co- arbitrator, sole arbitrator or chairman. These arbitrations have included a wide range of commercial, infrastructure and investment disputes, under the auspices of the ICC, HKIAC, LCIA, UNCITRAL, SIAC, SCC, ICSID and CIETAC. Mr. Kaplan's investment treaty cases under ICSID and UNCITRAL both as presiding arbitrator and coarbitrator have involved Indonesia, Timor-Leste, Hungary, Croatia, Vietnam, Cambodia, Ecuador, and Iran.
Called to the Bar of England and Wales in 1965, Mr. Kaplan has practiced as a barrister,Principal Crown Counsel at the Hong Kong Attorney General's Chambers, and served as a Judge of the Supreme Court of Hong Kong in charge of the Construction and Arbitration List.
From 1991 to 2004, he was Chairman of the HKIAC, and in 1999 – 2000, he was President of the Chartered Institute of Arbitrators. Since 1995, he has been a Council Member and now Governing Board Member of the International Council of Commercial Arbitration. Between 2012 and 2016 Neil was also a Member of the ICC International Court of Arbitration. He is a Chartered Arbitrator and a Fellow of the Chartered Institute of Arbitrators, the Hong Kong Institute of Arbitrators, and the Singapore Institute of Arbitrators. He is a panelist of several other arbitral institutions including CIETAC. Since 2017, Neil has been the president of the Court of the Mauritius Chamber of Commerce and Industry Arbitration and Mediation Centre In addition to conducting arbitrations in England and Hong Kong, Mr. Kaplan has conducted arbitrations in the USA, France, Germany, Croatia, The Netherlands, Malaysia, Australia, Denmark, Sweden and South Africa.
A more detailed CV can be found at neil-kaplan.com
Related Links:
1. The Decision on the Establishment of International Commercial Expert Committee of the Supreme People's Court
2. The Decision on Appointment of the First Group of Members for the International Commercial Expert Committee
4. The Supreme People's Court Established the International Commercial Expert Committee
*The original text is Chinese and has been translated into English for reference only. If there is any inconsistency or ambiguity between the Chinese version and the English version, the Chinese version shall prevail.