Location:
Home
>
ExpertCommittee
>
ExpertDirectory
Gary Born
From: CICC Updated: 2018-08-26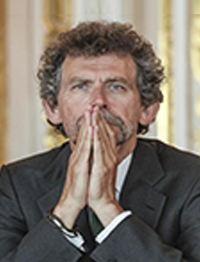 Gary Born is Chair of the International Arbitration Group at Wilmer Cutler Pickering Hale and Dorr LLP. He is also President of the Singapore International Arbitration Centre Court of Arbitration and serves in an advisory capacity at other institutions around the world. Mr. Born has served as counsel in over 650 arbitrations, including several of the largest arbitrations in ICC and ad hoc history, and has sat as arbitrator in more than 225 institutional and ad hoc arbitrations. He is a preeminent authority in the field, renowned as the author of International Commercial Arbitration (2d ed. 2014 Kluwer International), the leading treatise on the subject.He is also the author of International Arbitration: Law and Practice (2d ed. 2016), International Civil Litigation in U.S. Courts (6th ed. 2018), and a number of other works.
Mr. Born is an Honorary Professor of Law at the University of St. Gallen, Switzerland and Tsinghua University, Beijing and teaches widely at law schools in Europe, Asia, and North and South America. Amongst countless accolades and awards, he was the recipient of the Global Arbitration Review's "Advocate of the Year" award. Chambers and Partners has recognized him for many years as the sole practitioner in London to achieve 'starred' status for international arbitration and as one of only two 'star' practitioners globally. In 2018 Chambers and Partners recognized him for his "Outstanding Contribution to the Legal Profession."
Related Links:
1. The Decision on the Establishment of International Commercial Expert Committee of the Supreme People's Court
2. The Decision on Appointment of the First Group of Members for the International Commercial Expert Committee
4. The Supreme People's Court Established the International Commercial Expert Committee
*The original text is Chinese and has been translated into English for reference only. If there is any inconsistency or ambiguity between the Chinese version and the English version, the Chinese version shall prevail.