Location:
Home
>
ExpertCommittee
>
ExpertDirectory
Gabrielle Kaufmann- Kohler
From: CICC Updated: 2018-08-26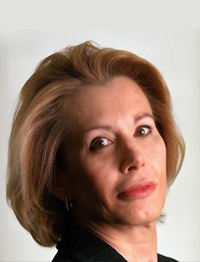 PROFESSIONAL POSITION
International Arbitrator, Founding Partner, Lévy Kaufmann-Kohler (from 2008) Professor Emerita, University of Geneva Law School (from 2018)
President of the International Council of Commercial Arbitration (ICCA) (from 2018)
BAR ADMISSION AND EDUCATION
New York State Bar, 1982 Geneva Bar, 1976
Doctorate, University of Basel (summa cum laude; 1979)
Law degrees, University of Basel (1977) and University of Geneva (1974)
MAIN PAST OCCUPATIONS
Professor, Geneva University (1997- 2018)
Director, Geneva LLM in International Dispute Settlement (MIDS) (2008-2018) and Co-Director, Center for International Dispute Settlement (CIDS) (2015-2018), Graduate Institute of International and Development Studies and Geneva University Assistant Professor (private international law), University of Geneva Law School (1993-1997)
Partner, Schellenberg Wittmer, Geneva (1996-2007)
Partner, Baker & McKenzie, Geneva (1985-1995)
Associate, Baker & McKenzie, Geneva and New York (1981-1985) Counsel, Union Bank of Switzerland, New York branch (1980)
AREAS OF PRACTICE
International commercial, investment and sports arbitration.
Handled approximately 220 arbitrations, mostly as arbitrator. Regularly ranked among top ten arbitrators worldwide.
TEACHING AND RESEARCH
Visiting professor, National University of Singapore (2019); Tsinghua University, Beijing (2019); Georgetown University (2019); Geneva LLM in International Dispute Settlement (MIDS) (2018)
Teaches classes in international commercial and investment arbitration. Also taught private international law until 2012
Member and convener of the Academic Forum on the Reform of ISDS under the auspices of the CIDS (from 2017)
Past research projects include "Conflicts of norms in international arbitration", "Fundamental and legal theoretical aspects of international arbitration", "Arbitration & … economics,philosophy, sociology", "Transnational arbitration in China", and multidisciplinary research (IT – law) on online dispute resolution Taught general course on international arbitration (2014) and special course on multiple proceedings in international arbitration (2012) at the Paris Academy of International Arbitration
LANGUAGES
English, French, German, Spanish, reading knowledge of Italian
Related Links:
1. The Decision on the Establishment of International Commercial Expert Committee of the Supreme People's Court
2. The Decision on Appointment of the First Group of Members for the International Commercial Expert Committee
4. The Supreme People's Court Established the International Commercial Expert Committee
*The original text is Chinese and has been translated into English for reference only. If there is any inconsistency or ambiguity between the Chinese version and the English version, the Chinese version shall prevail.