Location:
Home
>
ExpertCommittee
>
ExpertDirectory
Peter Malanczuk
From: CICC Updated: 2018-08-26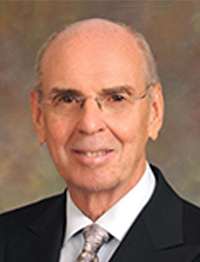 Nationality:
German (formerly Canadian)
Affiliation:
Emeritus C.V. Starr Professor of Law of the Peking University School of Transnational Law Adjunct Professor of Law of the University of Hong Kong
Member:
Council of the Shenzhen Court of International Arbitration (SCIA); Chairman of the SCIA Strategic Development and Rules Amendment Committee;
International Law Association (ILA) Committee on International Commercial Arbitration.
Academic Advisory Council of the University of Heidelberg;
Advisory Committee of the Shenzhen Municipal People's Government on the Internationalization of Shenzhen.
Founder, member of the Board, and advisor of the Bali International Arbitration and Mediation Centre (BIAMC).
Professional career:
Main positions:
C.V. Starr Professor of Law at the Peking University School of Transnational Law (2008-14);
Co-Director of the Center for Research on Transnational Law (2010-14);
Dean (2004-07) and Chair Professor (2002-07), School of Law, City University of Hong Kong;
Founding Director, WTO Law & Dispute Resolution Centre;
Professor (Chair) of International Law and Head of Department at Erasmus University Rotterdam (1997-2001);
Professor (Chair) of International Law (1990-97) and Head of Department (1991-92), University of Amsterdam;
Legal advisor to the President of the Iran-United States Claims Tribunal, The Hague (1986- 89);
Research Fellow, Max Planck Institute for Comparative Public Law and International Law in Heidelberg (1981-86);
Visiting-lecturer, Faculty of Law, University of Exeter, England (1978-81),
Academic assistant, Law Faculty, University of Giessen, Germany (1976-78).
Other Selected Appointments:
Legal Counsel to Iraq before the U.N. Compensation Commission in Geneva resolving claims arising out of the 1990 Gulf War;
Independent expert before the International Criminal Tribunal for the Former Yugoslavia (ICTY);
Special Legal Counsel of Ethiopia on boundary and compensation issues arising from the 1998-2000 war with Eritrea; first arbitrator appointed by Ethiopia in 2001 to the Eritrea- Ethiopia Claims Commission, The Hague;
Member, Hong Kong Telecommunications (Competition Provisions) Appeal Board Member, Hong Kong Inland Revenue Review Board.
Appointed to several panels of arbitrators, including HKIAC, CIETAC, BAC, GZAC, SCIA, CAA Taipei, KLRCA, and KCAB.
Of Counsel of the international law firm Lalive and Partners, Geneva
Received honorary professorships from:
Nankai University (1997); China University of Politics and Law (1998); Peking University (1999); Shenzhen University (2003); Nanjing University (2005); People's (Renmin) University of China (2007);
Visiting professor:
e.g. Michigan Law School, Boalt Hall Law School (University of California at Berkeley),Moscow State (Lomonosow) University, Addis Ababa University, Ethiopia, Hong Kong University, and Hebrew University Jerusalem;
External Scientific Fellow of the Max Planck Institute Luxembourg for International,European and Regulatory Procedural Law (2013-14).
Publications
More than 150 publications on international law, international economic (trade & investment) law, state responsibility, international arbitration and dispute settlement, and comparative law subjects.
Appointed to the editorial and advisory boards of several international law journals.
Education:
Primary and secondary school education in Canada and Germany;
Law studies at the Universities of Göttingen, München and Heidelberg (1968-1973);
First and second state examinations in law in Baden-Württemberg, Germany, in 1973 and 1976 (both with distinction);
The Hague Academy of International Law, Centre for Studies and Research in 1982;
Received Dr. jur. with summa cum laude from the University of Giessen in 1983
Related Links:
1. The Decision on the Establishment of International Commercial Expert Committee of the Supreme People's Court
2. The Decision on Appointment of the First Group of Members for the International Commercial Expert Committee
4. The Supreme People's Court Established the International Commercial Expert Committee
*The original text is Chinese and has been translated into English for reference only. If there is any inconsistency or ambiguity between the Chinese version and the English version, the Chinese version shall prevail.